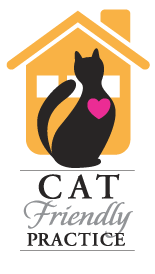 As a result of our commitment to excellent care of cats and their owners, Animal Hospital of Rowlett is officially accredited by the American Association of Feline Practitioners as a Cat Friendly Practice at the Gold Level.
We Handle Cats Differently Than Dogs
Cats are not small dogs and should not be treated or handled as such. There are many medical and behavioral situations specific to cats, and you should feel very comfortable knowing that your veterinarian has thorough knowledge of these specific feline needs. Dr. Clary is a Diplomate of the American Board of Veterinary Practitioners, certified specialty in feline and canine medicine, and Dr. Downes takes a special interest to see that our feline patients receive the very best medical care. In addition, our Staff at Animal Hospital of Rowlett is specifically trained to handle the most sensitive feline patients with your cat's ease and comfort in mind. We are certified by the American Association of Feline Practitioners as a Cat Friendly Practice and we are one of only two gold level cat friendly practices in a 20 mile radius of Rowlett.
A Comfortable, Stress-free Environment... Just for Cats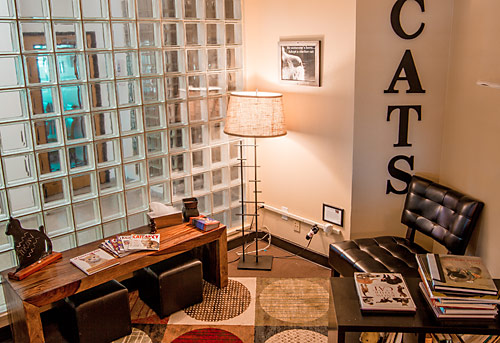 Our compassion, love, and dedication to cats has led us to devote a portion of our hospital to the special needs of felines. When you bring your cat to Animal Hospital of Rowlett's new Cat Hospital, you and your furry friend will be treated to a quiet, comfortable, stress-free environment… away from those noisy ol' dogs. Just what your cat wants for a pleasant trip to the vet.
A Cats-only Entrance and Cat Friendly Waiting Area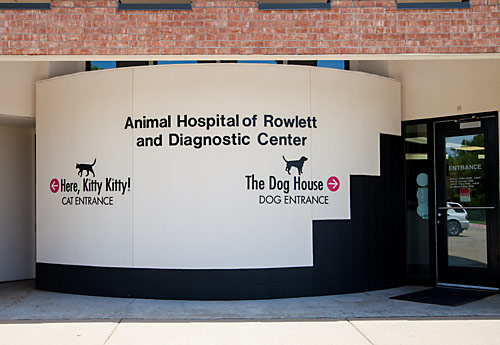 When you first arrive, you'll notice we have a special cats-only entrance at the front of the hospital which leads to a cat-friendly waiting area free of noise, bright lights, movement, and the typical veterinary office hustle and bustle that can so often frighten cats.
Veterinary Care Tailored to a Cat's Specific Needs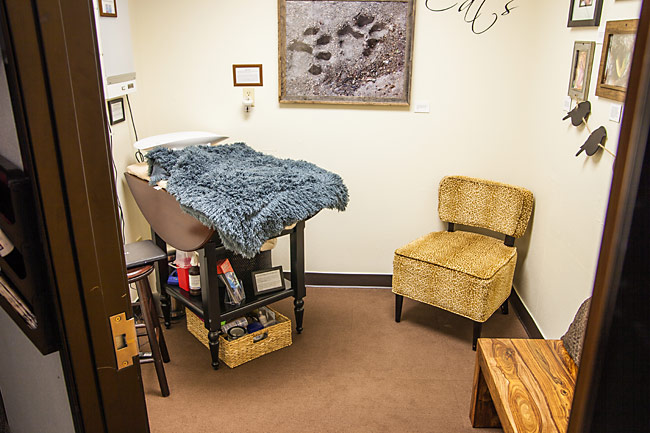 From there, you'll be whisk(er)ed to our specially-appointed cat treatment area where your friend will receive state-of-the-art veterinary care that is specifically tailored to a cat's particular needs. We understand how important your cat is to your family, so making your feline companion comfortable during those visits to the vet just seemed natural. Read why we don't "scruff" cats and why you shouldn't either.
Call us now at 972-412-0101 or schedule your appointment online to see why all the cool cats are booking their appointments at Animal Hospital of Rowlett's new Cat Hospital.